Dynablend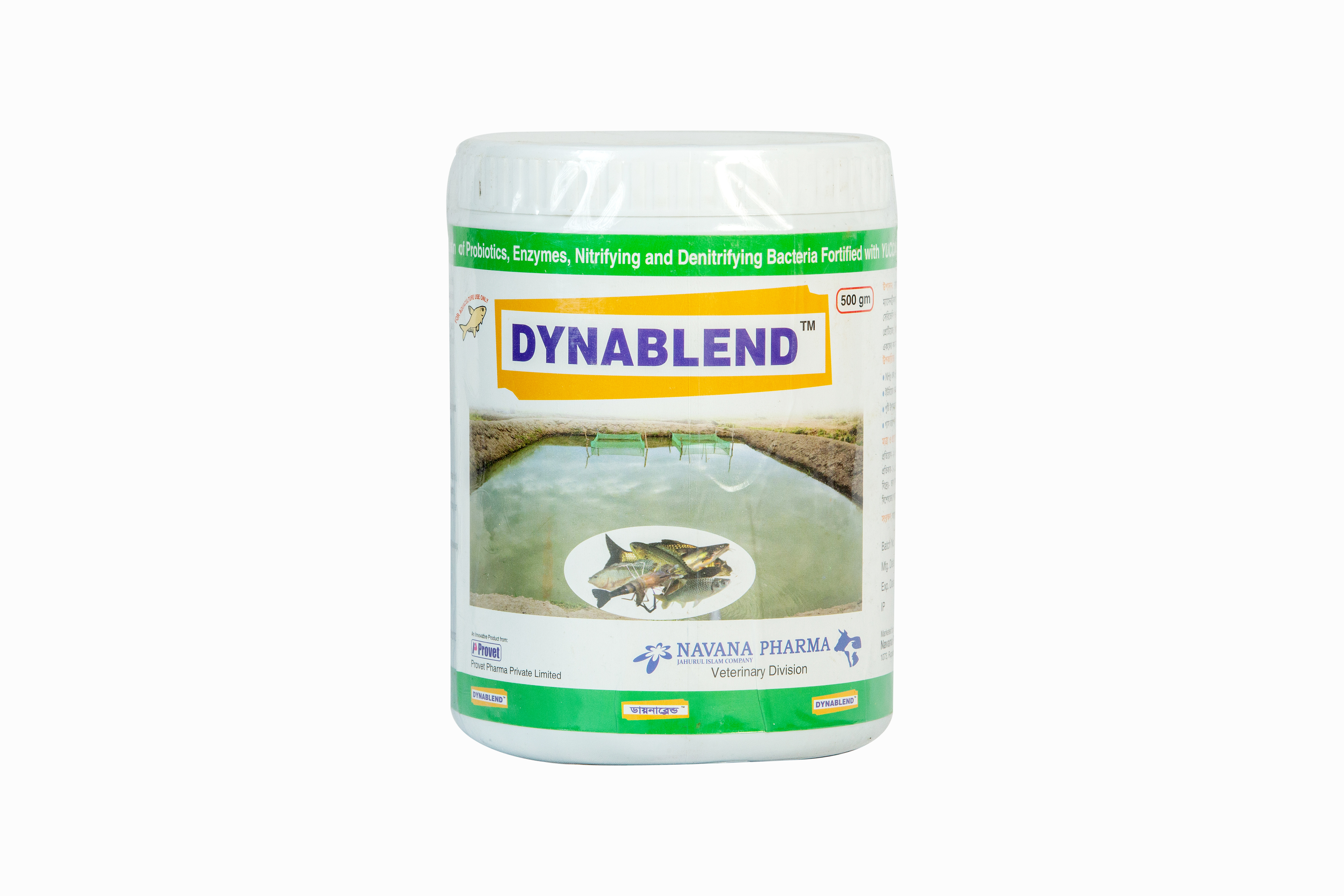 Composition
DYNABLEND consists of Yucca schidlgera and adequate number of colony forming units various Bacillus spp:, Lactobacilus acidophilus, Saccharornyces cewesea and optimum activities of Protease, Amylase Lipase, b Glucanase, Xylanase, Cellulase fortified with nitrifying & denitrifying bacteria in a compatible base.
Description
An optimized combination of DYNABLEND provides adequate colony forming units of beneficial bacteria along with essential enzymes to help breakdown sludge, food waste particles, improve digestion & reduce ammonia & hydrogen sulphide. An exceptional combination of DYNABL END allows the beneficial bacteria to stabilize in gut to prevent the growth of Pathogenic bacteria.
Indications:
• Inhibits urease enzymeactivity
• Reduce the ammonia & H2S
• Concentrationoptimizesthe requirement of nutrients
• Reduces odor & sludge
• Prevents the pathogenic bacterial growth
• Improvesthe digestion and growth
• Provides helpful bacteria & essential enzymes to breakdown sludge & superfluous food
• Helps to improve the pond's bottom
• Helps to stabilize beneficial bacteria in the gut preventing growth of harmful bacteria
• Prevents diseases black gills, swollen gills, tail rot, necrosis of appendages, etc.