Ivermectin BP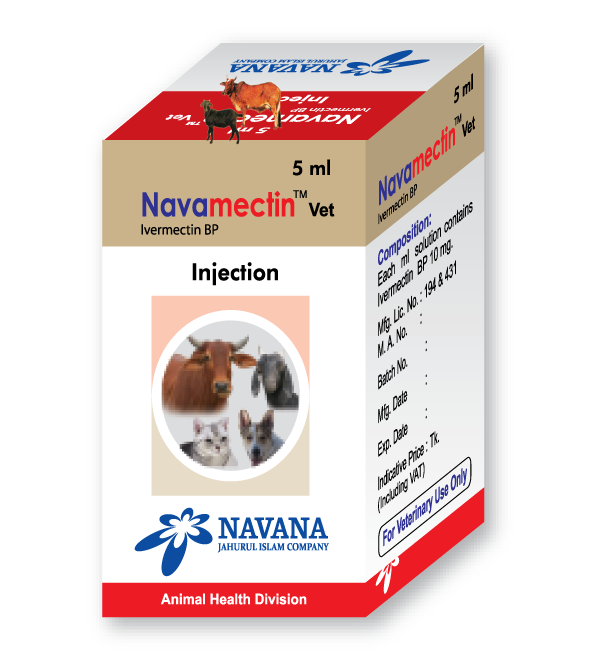 Composition:
Each ml contains- Ivermectin BP 10mg.
Pharmacology:
Ivermectin interferes with parasite nerve transmission through Glutamate-gated chloride channel which occurs in parasite nerve and muscle cell causing hyperpolarization and thus result paralysis or death of parasite.
Indication:
Navamectin Vet injection Shows excellent efficacy for the treatment of following internal and external parasites of cattle, buffalo, sheep, goat and horse.