Activate WD Max Liquid is composed of HMTBa (Methionine Precursor), Formic Acid and Propionic Acid. Total Acid content minimum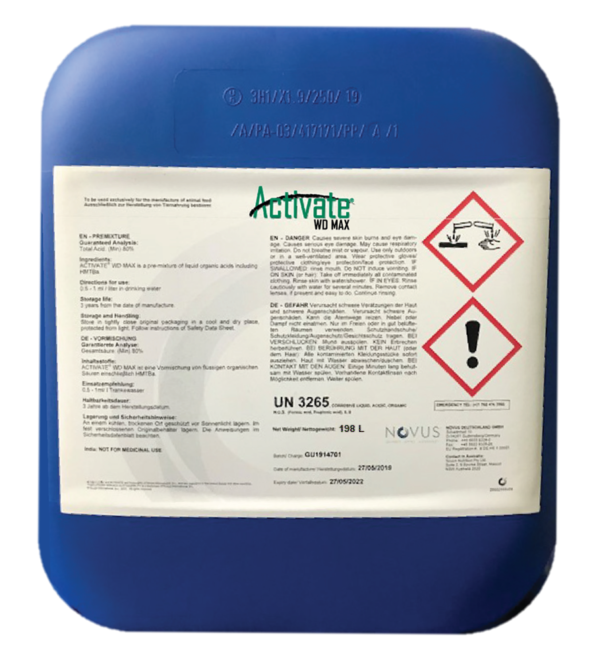 Composition:
Total acid (min) Formic acid 34%, Propionic acid 20% and HMTBa (2 Hydroxy-4-Methylthio Butanoic
acid) 35%
Indication:
Activate WD MAX is composed of Gut environment modifiers designed to improve Feed and Water quality.
It prevents the colonization of the proximal small intestine by harmful bacteria avoiding bacterial
development in water and feed. Acidification of the feed and drinking water by Activate WD MAX reduces
it's microbial load. The use of Activate WD MAX is a preventive measure to control Salmonella, E.coli,
Campylobacter etc.
Dosage & Administration:
Poultry:1ml / 2-4 L drinking water for 5 days.
Or as directed by the registered veterinary physician or nutritionist.
Aqua: For 3ft depth:
-pH above 9: 10ml/Decimal
-pH 8.5-9: 6 ml/Decimal