Hydrated Sodium Calcium Aluminum Silicate(HSCAS), Mannan Oligosacharides(MOS), Oxine Copper, Propionic Acid, Benzonic Acid, Acetic Acid, Sorbic Acid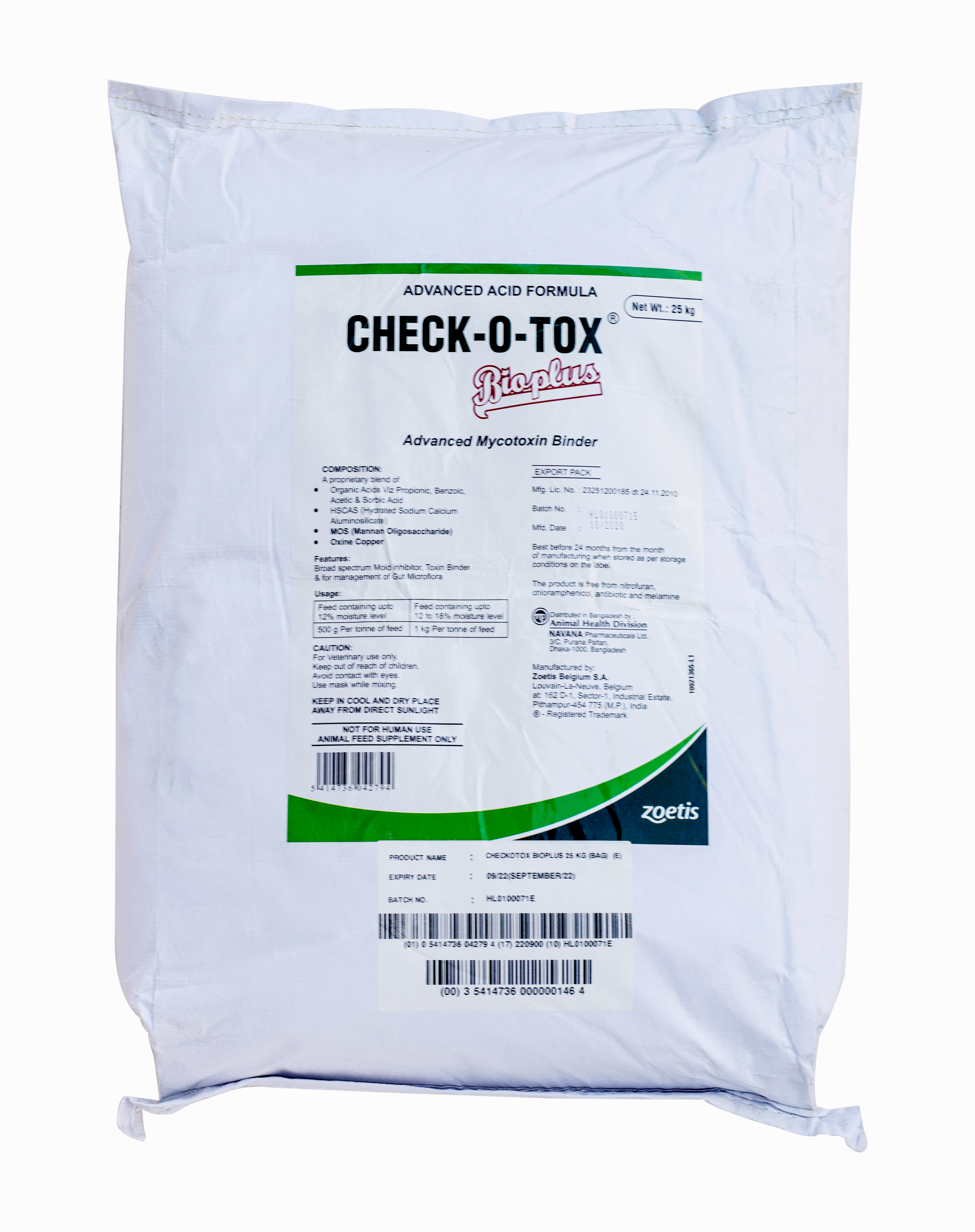 Composition
Ingredients (Per kg contains):
Hydrated Sodium Calcium Aluminum Silicate (HSCAS) 861 gm
Mannan Oligosacharides(MOS)
50 gm
Indication
•
Binds and inactivates a wide range of Mycotoxins
•
Protects intestinal mucosa from damaging effects of Mycotoxins
•
Act fast in the GI tract
•
Improves immune response to medication
•
Improves overall performance
Dosage & Administration:
Moisture level in feed
Check-O-Tox Bioplus
Up to 12% moisture
0.5 kg per ton feed
More than 12% moisture
1 kg per ton feed
Citric,Phosphoric,Lactic acid, Vit. B1,B2,B6,B12, Biotin, Nicotinamide, Sodium selenite,Potassium iodide,Calcium,Zinc,Iron,Magnesium,Manganese,Cobalt chloride, Copper sulphate, Yeast extract, Protein hydrolysate.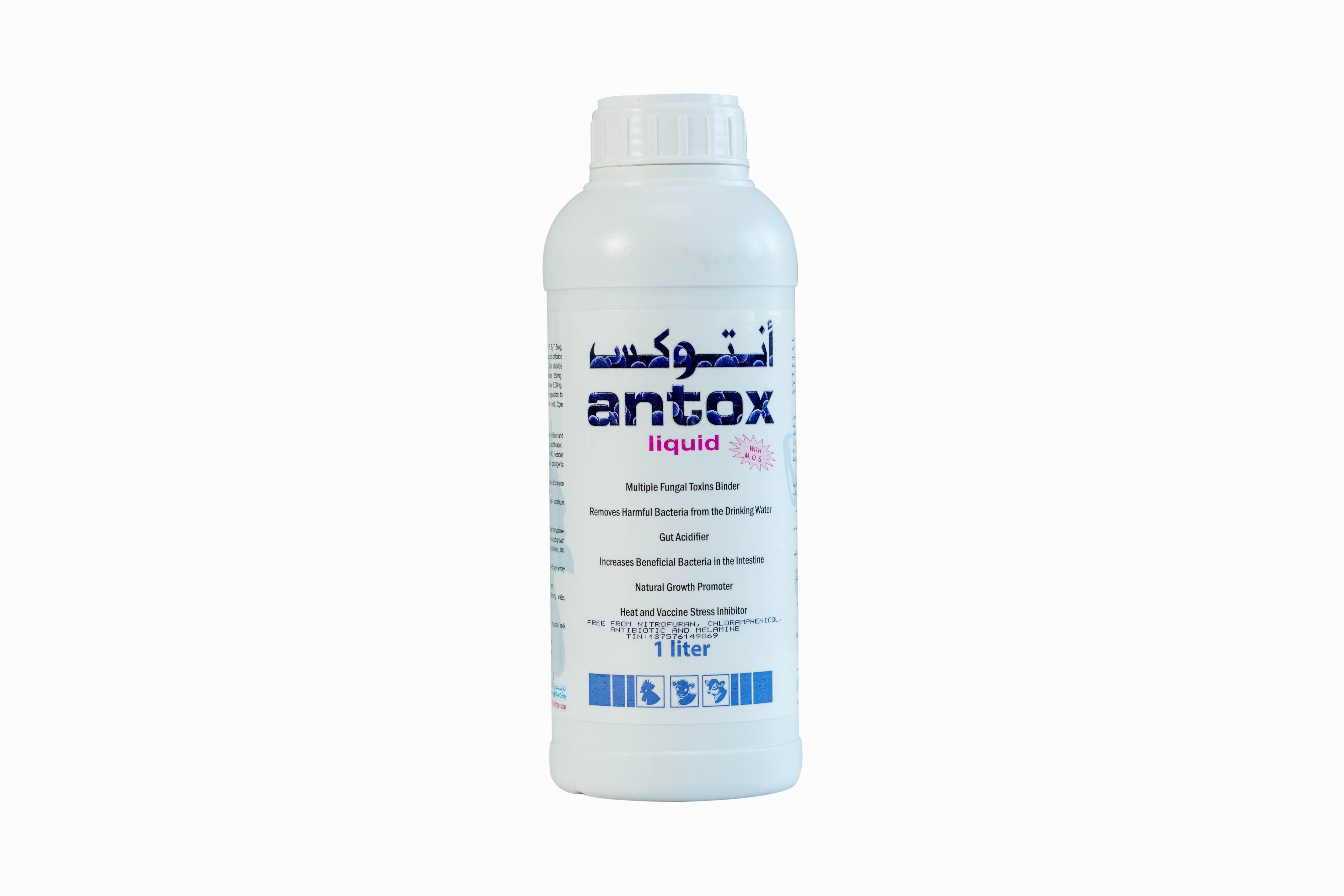 Each 100 ml contains:
Citric acid 6gm
Phosphoric acid 6gm
Lactic acid 2gm
Vit. B1 100mg
Vit. B2 7.5mg
Vit. B6 80mg
Vit. B12 0.6mg
Biotin (2%) 1.5mg
Nicotinamide 1gm
Calcium chloride 300mg
Potassium iodide 4.6mg
Sodium selenite 78.8mg
Zinc chloride 320mg
Iron chloride 300mg
Magnesium chloride 250mg
Manganese chloride 631mg
Copper sulphate 32mg
Cobalt chloride 3.08mg
Yeast extract 2%
Saccharomyces cerevisiae 4.125 X 106cfuProtein hydrolysate(40% Amino acid; 2gm Nitrogen from Amino Acid).
Effectively neutralizes mycotoxins, improves animal immune system, improves response to vaccination, reduces early morbidity &
mortality, improves feed conversion ratio and Improves growth, body weight & egg production.
Dosage and Administration
Poultry
For prevention: 0.5 ml/ liter of drinking water.
For treatment: 1 ml/ liter of drinking water.
Livestock
Small animal: 5-10ml /animal / day
Large animal: 50-60ml /animal / day
Or as directed by the registered veterinary physician.