Revam Kids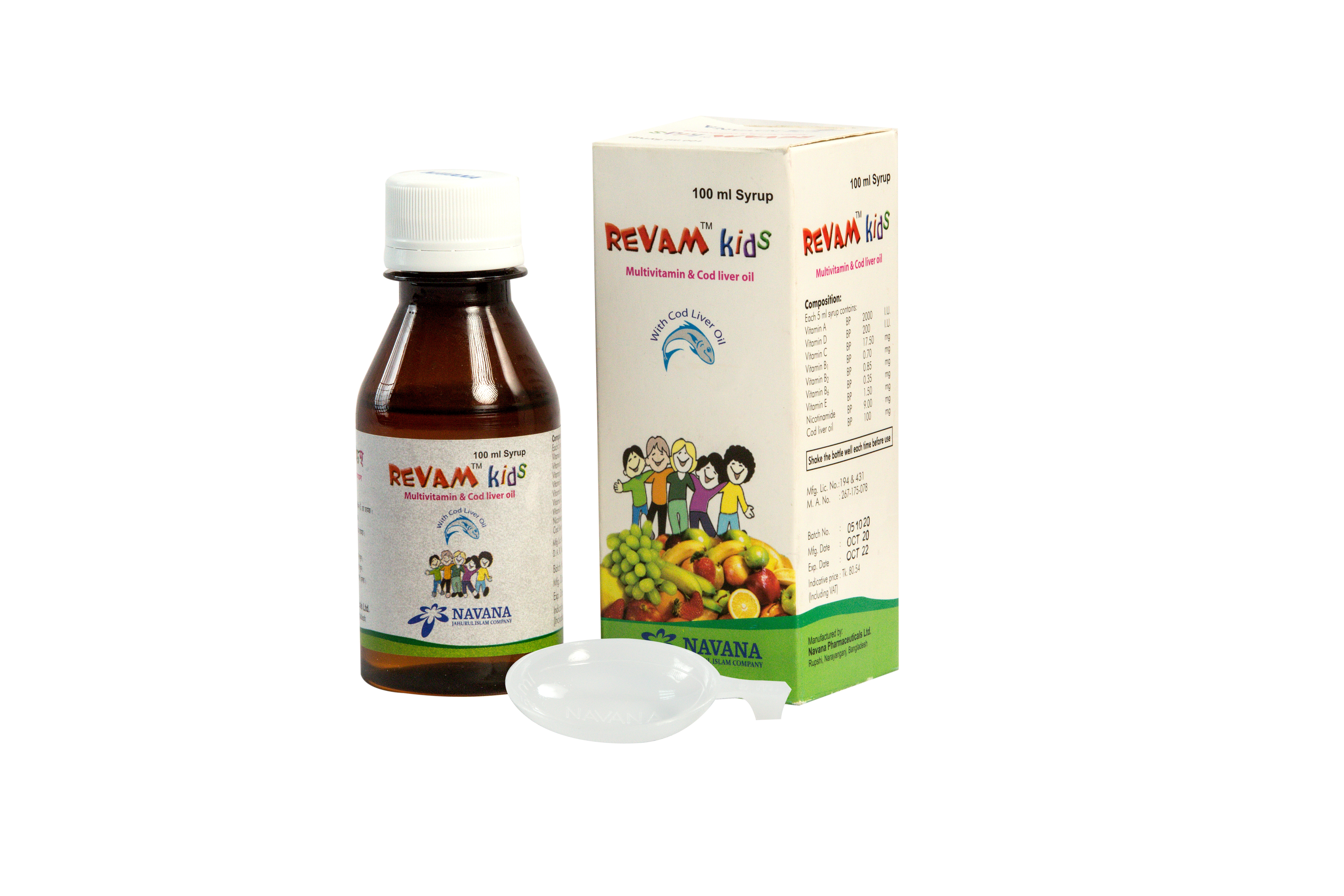 Description:
RevamTM kidssyrup is a balanced combination of eight essential vitamins and cod liver oil which adequately replenish the deficiency of vitamin and supports proper growth and healthy development of children.
RevamTM kids syrup contains cod liver oil which is the nature's most abundant sources of vitamin A and D. It is also particularly rich source of rare eicosapentaenoic acid (EPA) and docosahexaenoic acid (DHA) which make up the important omega-3 essential fatty acids. They help
maintain a healthy blood circulation by lowering serum triglyceride levels and reducing the tendency for blood to clot. Besides keeping the body fit and healthy, it also builds resistance for infections, such as cough, cold, chest and bronchial troubles
Indication:
RevamTM Kids syrup is indicated for the treatment and prevention of vitamin deficiencies with restricted diets, improper food intake and decreased absorption. It is also indicated in children with increased
requirement of vitamins due to acute and chronic disease, vitamin lacking symptoms for growing child, lack of appetite, including patients under rehabilitating period.
Dosage and Administration:
Infants (1-12 months): 1/2 tea spoon full (2.5 ml) daily
Child (1-4 years): 1 tea spoon full (5 ml) daily
Child (Above 4 years):
1
1/2
tea spoon full (7.5 ml) daily
Adult: 2 tea spoon full (10 ml) daily