Sulconazole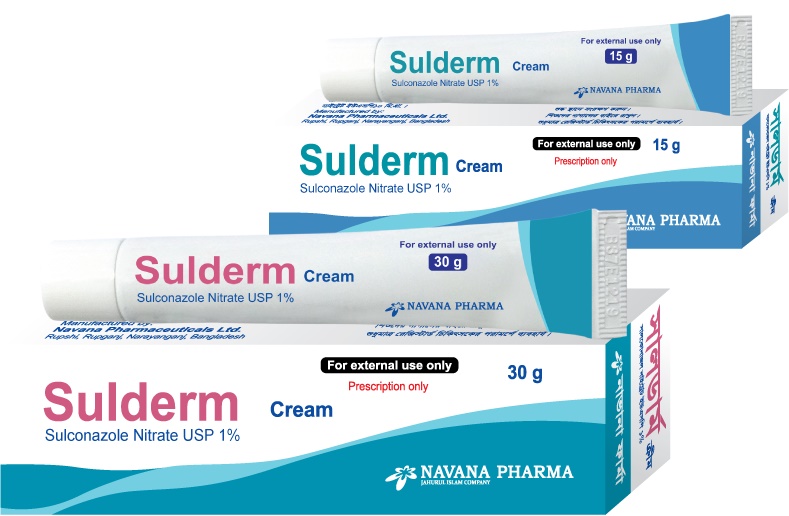 Composition:
Sulderm Cream: Each gram cream contains Sulconazole Nitrate USP 10 mg.
Indication:

Sulderm Cream is indicated for the treatment of Tinea Pedis (athlete's foot), Tinea
Cruris, Tinea Corporis & Pityriasis Versicolor.
Dose & Administration:
A small amount of cream should be gently massaged into the affected and
surrounding skin areas once or twice daily, in case of Tinea Pedis where
administration should be twice daily. Early relief of symptoms is experienced by the
majority of patients and clinical improvement may be seen fairly soon after treatment is
begun; however, Tinea Corporis, Tinea Cruris and Tinea Versicolor should be treated
for 3 weeks and Tinea Pedis for 4 weeks to reduce the possibility of recurrence. Or as
directed by the physician.