Vit B1 + Vit B6 + Vit B12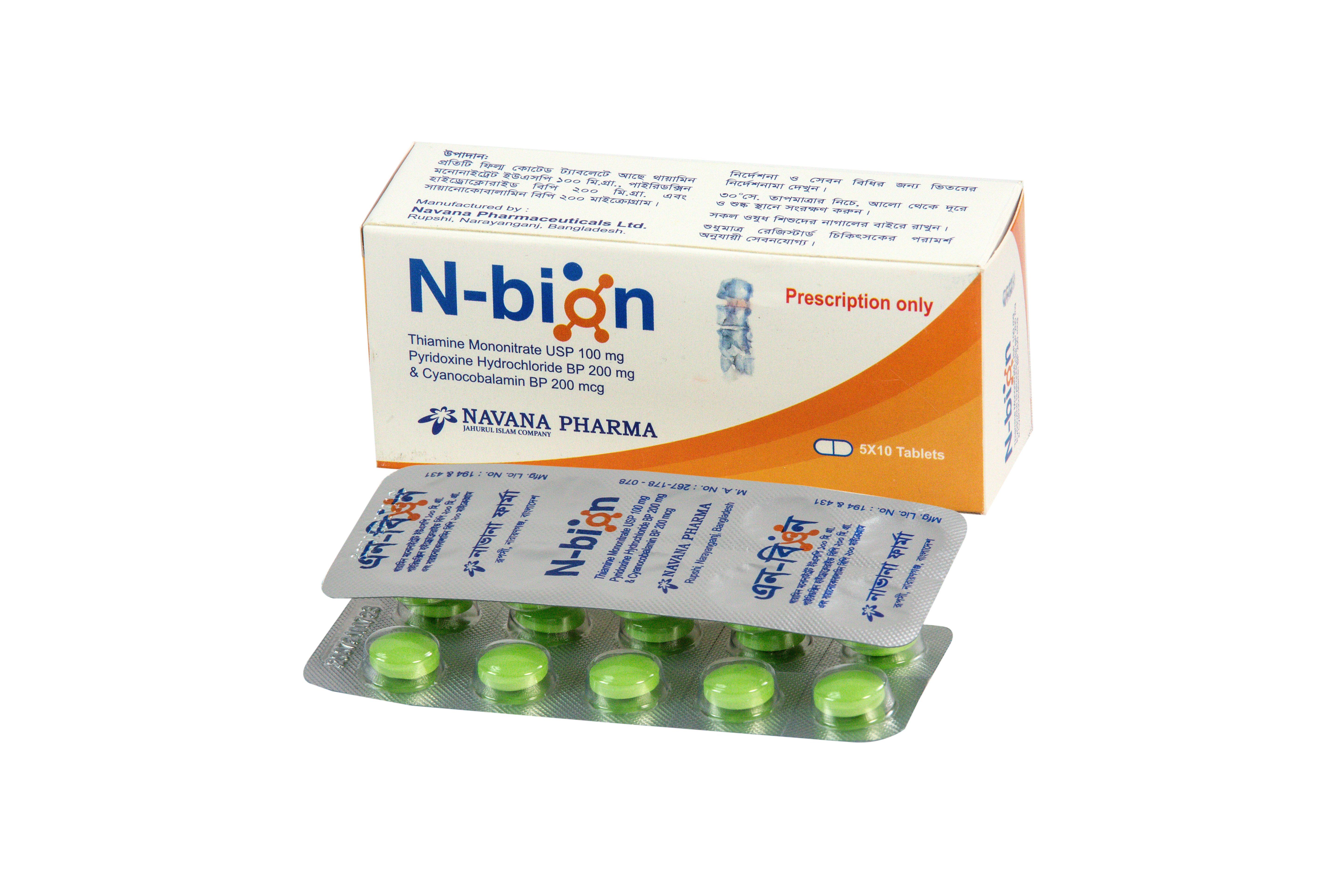 Composition
N-bion Tablet: Each tablet contains Thiamine Mononitrate USP 100 mg, Pyridoxine Hydrochloride BP 200 mg & Cyanocobalamin BP 200 meg.
Indication:
N-bion is indicated for the treatment of
B
1
, B
6
and B
12
deficiency syndrome. It is also indicated in the treatment of Polyneuropathy of any origin such as
- Diabetic, Alcoholic or Toxic neuropathies, Neuritis, Neuralgia, Cervical Syndrome, Lumbago, Sciatica, Myalgia, Intercostal neuralgia, Herpes Zoster, Trigeminal Neuralgia, Supportive treatment in facial paresis.
Dose & Administration:
Ideally, 1 to 3 tablets may be administered per day or as directed by the physician.